The "New" Magic
It's not just entertainment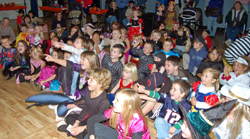 Often, when a preschool, day care center or enrichment program director considers a magic program they think "entertainment" not educational". But what if you could have both in one program for the price of one? That's just what magician and story teller JohnHenry has been do ing for over 40 years.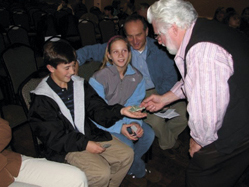 A former Scout leader, soccer coach, ski instructor and teacher, John Henry became a professional entertainer and never stopped teaching. His years of experience working with children takes his presentation to another level and his magic show will leave your children with a thoroughly entertaining and memorable learning experience.


Parents,teachers, scout leaders and youth program directors have had many good things to say about JohnHenry's magic performances: "I loved your message;" "I've never seen a magic show like yours;" and "You had a profound impact on these children."