MIND SLEIGHTS offers six different shows to accommodate your needs for any type of event



PLATFORM & STAGE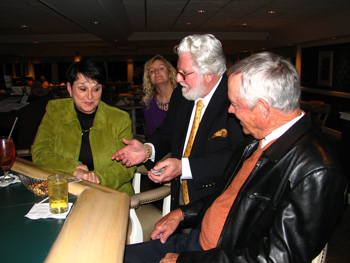 ESP SHOW
A 45 Minute fun, interactive show featuring clairvoyance, ESP, mind reading and actual demonstrations of thought transfer by members of the audience.

MIND GAMES
A one hour show that you will enjoy playing; ESP and much more. It will challenge your perceptions and leave you with a game or two to share with friends.

THROUGH THE LOOKING GLASS
A 90 Minute Show featuring the best of the 'ESP Show' and 'Mind Games'



PRIVATE PARTIES



45 MINUTE SHOW
For a more intimate setting that you will leave your guests amazed and entertained

1 HOUR SHOW
Featuring a mystifying séance at the close of the show



STROLLING/CLOSE-UP MENTALISM & MAGIC



Available for any event and time frame (1 hour minimum) or in conjunction with any platform or stage show.